I was very fortunate and was raised by a single parent, my mother, who taught us the "Power of Positive Thinking". There were many challenges that life would present but mom would always say "Never worry, everything will always be OK" and it was. She would say "We have a choice to have a good day or a bad day" and she always chose to have a good day!
I believe that all things happen for great learnings. To change a negative event into a positive event just ask yourself this one question? "What is it that I am supposed to be learning? Instead of getting upset. It takes practise though and I would be honored to give you some new tools to do so for yourself.
I have completed the required 500 plus hours of extensive training and the numerous hours of rigorous examinations from Coaching and Leadership Inc. and achieved my Senior Certified Power Coach, Certified Group Coach and Mentor designation.
Committed to continual learning, I am constantly investing in additional training and educational opportunities including the study of human behaviours, and courses in Psychology and Sociology at Langara College in Vancouver, B.C.
I am taking an accredited course in March "The Psychology of Happiness: – A Practical Guide" to share with my clients.
Since the beginning of my coaching practise in 2002, I have worked with men, women and children from ages 6 to 80, from all walks of life.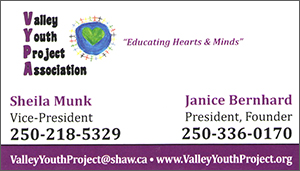 I was the Founder of "Valley Youth Project Assoc. (VYPA) which was one of the youngest incorporated charities in Canada. We operated for 5 years until the members got older and had their own families and jobs to attend to. Our intention was to "Educate Hearts and Minds". These wonderful young people I taught Self Coaching Tools that we all participated in at the beginning of each meeting to bring a sense of calm and for their personal use in their personal space when not together.
I am also taking a course in "Therapeutic Painting for Coaching Clients" and soon I will be offering this service too.
Please contact Janice at email: InstantResultsIntl@shaw.ca